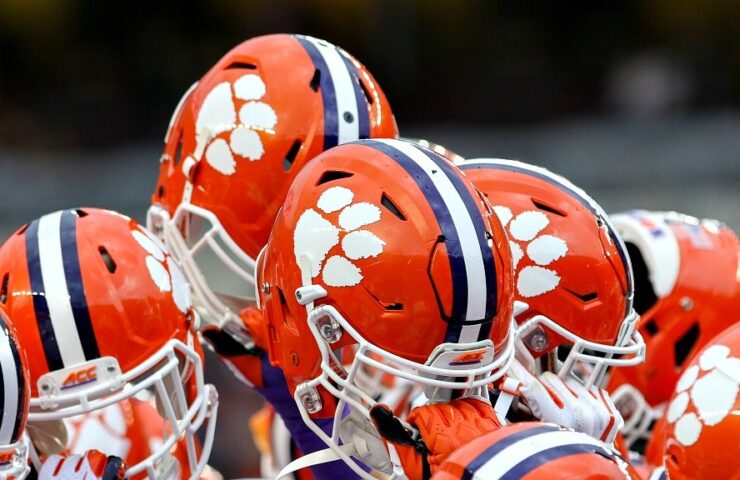 Clemson Football Schedule 2023: Analysis, Breakdown, 3 Things To Know
Clemson football schedule 2023: Who do the Tigers miss on the ACC schedule and what are 3 things to know?
Clemson Football Schedule 2023: 3 Things To Know
Sept 4 at Duke
Sept 9 Charleston Southern
Sept 16 Florida Atlantic
Sept 23 Florida State
Sept 30 at Syracuse
Oct 7 Wake Forest
Oct 14 OPEN DATE
Oct 21 at Miami
Oct 28 at NC State
Nov 4 Notre Dame
Nov 11 Georgia Tech
Nov 18 North Carolina
Nov 25 at South Carolina
2023 College Football Rankings 1-133: First Look
Clemson Football Schedule What To Know: Who do the Tigers miss from the ACC slate?
The Tigers don't have just enough tough games to make it an interesting schedule, but the ACC run isn't too bad.
Florida State has to come to Death Valley. That's the big one. Win that, and everything else should be fine.
It would've been nice to miss the Seminoles, though. They're on the slate, but Pitt isn't. That's the one good team to miss, with Boston College, Virginia, and Virginia Tech three relatively easy teams the Tigers don't get to face. Louisville almost certainly would've been a win, but that's a potentially dangerous offensive squad to skip.
Clemson Football Schedule What Really Matters
Beat Florida State, and get to the week off in mid-October – most likely – 6-0.
And then … game on.
Clemson only plays back-to-back road games once, and it just so happens to be against Miami and NC State right after that midseason break. Follow that up with Notre Dame, and with North Carolina and the trip to South Carolina to close – with Georgia Tech thrown in there – and there's no real break over the last six weeks.
Clemson Football Schedule What To Know: What does it all really mean?
Clemson might not be above a clunker somewhere along the way, but Florida State, at Miami, at NC State, Notre Dame, North Carolina, at South Carolina. Any of those game could be where the season takes a hit, and it wouldn't be shocking if there are two losses among those six.
But it's Clemson. It's going to expect to go into the final weeks with a shot at the College Football Playoff. With this schedule – helped by just three road games from the opener until the finish – it's not bad even with those nasty dates to deal with.
2023 College Football Schedules: All 133 Teams