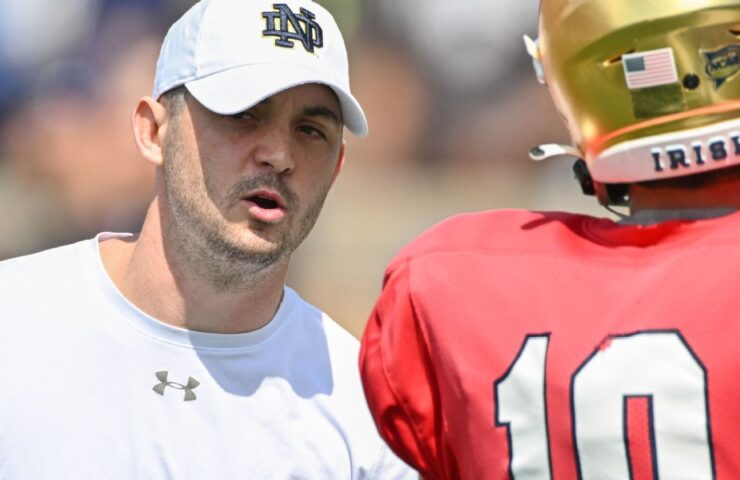 Assistants Rees, Steele to make $1
TUSCALOOSA, Ala.– Alabama offensive coordinator Tommy Rees and protective organizer Kevin Steele will each make $1.9 million next season.The two were
among 11 Alabama football staffers to have actually new contracts approved by the compensation committee of the university's board of trustees on Monday.Rees and Steele both got three-year deals, with Rees getting raises to$ 2 million in his 2nd year and$2.1 million in his third after arriving from Notre Dame. Steele returned for his 3rd stint on coach Nick Saban's personnel after working as the Miami Hurricanes'protective planner last season.Editor's Picks 2 Associated The next highest-paid assistants are offensive
line coach Eric Wolford($925,000)and assistant head coach/wide receivers coach Holmon Wiggins ($875,000). All the offers other than for the coordinators are for 2 years. * Freddie Roach, defensive line ($775,000). * Robert Gillespie, running backs($625,000). * Coleman Hutzler, special teams/outside linebackers ($595,000).
* Joe Cox, tight ends ($425,000).
* Robert Bala, inside linebackers($350,000). * David Ballou, director
of sports performance ($725,000).
* Bob Welton, director of player personnel($255,000
). Rees, Steele and Bala are all brand-new hires for Saban, whose
group missed the playoffs for just the second time last season.
Expense O'Brien delegated become offensive coordinator for the New England Patriots. Pete Golding relocated to Southeastern Conference Western Department challenger Mississippi to run Lane Kiffin's defense.Bala changed Austin Armstrong, who was employed as Florida's protective coordinator shortly after being employed as an Alabama assistant.