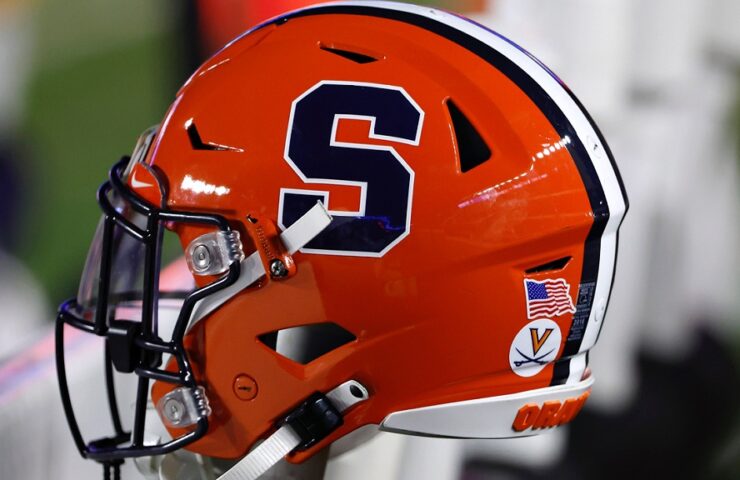 Syracuse Football Schedule 2023: Analysis, Breakdown, 3 Things To Know
Syracuse football schedule 2023: Who do the Orange miss on the ACC schedule and what are 3 things to know?
Syracuse Football Schedule 2023: 3 Things To Know
Sept 2 Colgate
Sept 9 Western Michigan
Sept 16 at Purdue
Sept 23 Army
Sept 30 Clemson
Oct 7 at North Carolina
Oct 14 at Florida State
Oct 21 OPEN DATE
Oct 26 at Virginia Tech
Nov 4 Boston College
Nov 11 Pitt (in The Bronx)
Nov 18 at Georgia Tech
Nov 25 Wake Forest
2023 College Football Rankings 1-133: First Look
Syracuse Football Schedule What To Know: Who do the Orange miss from the ACC slate?
Not having to play NC State isn't bad, and missing Miami and Duke – yeah, Duke – this year is a positive. However, not getting to play Virginia hurts, and Louisville is one of those 50/50 games the Orange might have liked to have.
One of the biggest positives, though, is there's no Notre Dame. This year that's going to be a problem for a whole slew of ACC teams, but …
Syracuse Football Schedule What Really Matters
Syracuse has to play both Clemson and Florida State, and the date with the Seminoles is in Tallahassee. That comes early, and the trip to FSU comes after playing North Carolina as part of a run of three straight ACC road games. It's broken up by a week off, but it's still a bit of a problem.
Yes, the Pitt game is in the state of New York, but Yankee Stadium isn't exactly a home game. That means there's only one true home game – Boston College – in a five date stretch.
Syracuse Football Schedule What To Know: What does it all really mean?
It's going to be tough after the first few games.
Syracuse was able to get bowling last season with a thrilling win over Purdue and a few other good performances, but the schedule got tougher, the team got banged up, and there was a problem late.
This year, Colgate, Western Michigan, and Army need to be wins. The home game against Boston College is a must, and after that it's going to be a fight to come up with an extra two or three victories.
2023 College Football Schedules: All 133 Teams