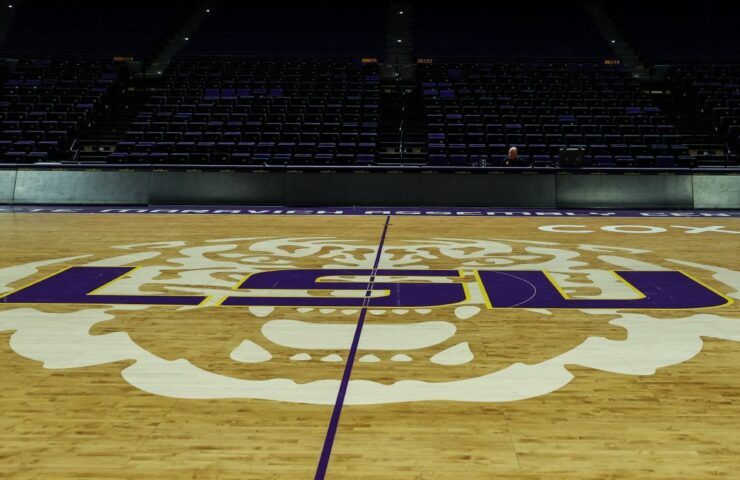 Previous LSU hoops player Sims dies at age 54
BATON ROUGE, La.– Wayne "Big Daddy" Sims, who played in four NCAA competitions with LSU from 1987-91, passed away Wednesday at age 54.
LSU's athletic department verified Sims' death. No cause of death was immediately disclosed.Sims 'coach at LSU was
Dale Brown, and his colleagues included Shaquille O'Neal, Mahmoud Abdul-Rauf and Vernel Singleton. Throughout Sims'senior season, LSU won the Southeastern Championship game."He brought the best out in players, and everyone liked him, "Brown said. "He was a group player– didn't get the credit perhaps he should have for the great run they had, however he was a wonderful person."He was never ever a flashy person that needed fame, however he
was the base to our group. "Wayne's kid Wayde also bet 2 seasons for the Tigers prior to he was fatally shot throughout an off-campus altercation on the eve of LSU's first scheduled practice before the 2018-19 season.Following their son's death, Wayne Sims and his spouse, Fay, established the Baton Rouge-based Wayde Sims Foundation
."He and Fay worked relentlessly to keep Wayde's memory alive, "stated McNeese State coach Will Wade, who was Wayde Sims'coach at LSU."I'll always remember Wayne and Fay saying that God will find a method to save lives through Wayde's death."Wayne Sims, listed at 6-foot-7, 247 pounds throughout his playing days, appeared in 117 games for LSU, starting 74, and scoring 1,107 career points and getting 603 rebounds. He is one of 21 LSU players to reach 1,000 career points and 500 rebounds, and among 9 players in program history to appear in 4 NCAA tournaments.Sims scored 24 points in one of LSU's the majority of unforgettable upset success, an 82-80 accomplishment over No. 2 Georgetown on Jan. 28, 1989– a game played in the Superdome in New Orleans in
front of a crowd of 54,321. Sims matured in Deridder, Louisiana, and was a two-time All-State choice at Deridder High School, where he averaged 21.9 points and nine rebounds as a senior.Funeral arrangements are pending.