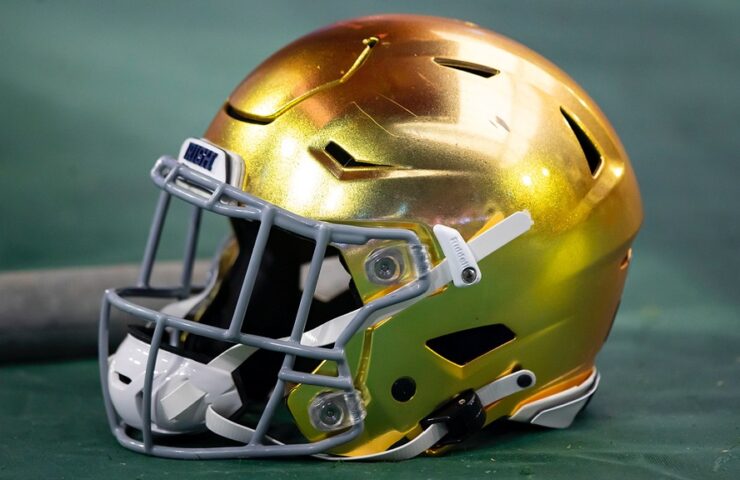 Notre Dame Football Schedule 2023: Analysis, Breakdown, 3 Things To
Notre Dame football schedule 2023: What are the biggest games on the Fighting Irish schedule and what are 3 things to know?
Notre Dame Football Schedule 2023: 3 Things To Know
Aug 26 Navy (in Dublin)
Sept 2 Tennessee State
Sept 9 at NC State
Sept 16 Central Michigan
Sept 23 Ohio State
Sept 30 at Duke
Oct 7 at Louisville
Oct 14 USC
Oct 21 OPEN DATE
Oct 28 Pitt
Nov 4 at Clemson
Nov 11 OPEN DATE
Nov 18 Wake Forest
Nov 25 at Stanford
2023 College Football Rankings 1-133: First Look
Notre Dame Football Schedule What To Know: The Biggest Games
It's Notre Dame, so there's not a whole lot of ducking when it comes to the big games. However, there are more than enough winnable battles to come up with a massive season.
It's Notre Dame – it's going to want to get to the College Football Playoff.
That means it has to hit the layups, and it has to nail at least three of the four deep shots. With all due respect to road games against loaded Duke and Louisville teams, the season comes down to at NC State, Ohio State, USC, at Clemson. Lose two of those four, and the CFP is out.
Lose one, and it's going to be really, really tough to make the tournament – the Irish would have to be perfect against everyone else, and there are way too many landmines.
Unfortunately, there isn't an open week before any of those big four games, with the closest exception being the Tennessee State game before going to Raleigh to face NC State.
Notre Dame Football Schedule What Really Matters
The ACC schedule isn't a breeze, partly because that Clemson game on the road is in early November right after having to deal with Pitt.
There isn't a true dud in the ACC bunch. Duke – don't laugh, it's coming off a terrific year with everyone back – is nasty on the road the week after dealing with Ohio State. Going to Louisville the week after that is a problem, too.
Pitt and that pass rush is always dangerous, and the Sam Hartman Invitational against Wake Forest – when the new Irish starting quarterback faces his former team – should be an offensive fight.
Notre Dame Football Schedule What's Going To Happen?
Getting to six wins and a bowl won't be any sort of an issue, but obviously that's not what the content the 2023 Notre Dame team will be here for.
How close can it get to 11-1 and the College Football Playoff?
In an expanded era – 2024 – this team could go 10-2 with this slate and get in. 10-2 won't cut it this year, and unfortunately, it's asking a lot of anyone to get by Ohio State and USC and at Clemson clean, and without misfires against any of the other good teams on the schedule.
2023 College Football Schedules: All 131 Teams