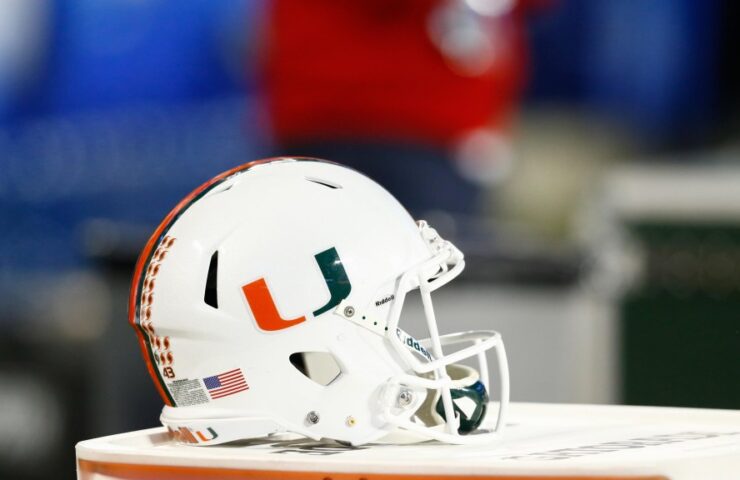 Miami Football Schedule 2023: Analysis, Breakdown, 3 Things To Know
Miami football schedule 2023: Who do the Hurricanes miss on the ACC schedule and what are 3 things to know?
Miami Football Schedule 2023: 3 Things To Know
Sept 1 Miami University
Sept 9 Texas A&M
Sept 14 Bethune-Cookman
Sept 23 at Temple
Sept 30 OPEN DATE
Oct 7 Georgia Tech
Oct 14 at North Carolina
Oct 21 Clemson
Oct 28 Virginia
Nov 4 at NC State
Nov 11 at Florida State
Nov 18 Louisville
Nov 24 at Boston College
2023 College Football Rankings 1-133: First Look
Miami Football Schedule What To Know: Who do the Hurricanes miss from the ACC slate?
There aren't a lot of breaks.
The Hurricanes don't have to deal with Notre Dame, but they have to face Clemson, Florida State, and NC State – likely the three best teams in the ACC. At least the date with the Tigers is at home, but the Seminoles and Wolfpack are on the road.
On the plus side, they don't have to face Pitt or Duke – the Blue Devils should be dangerous this year. Missing Wake Forest isn't bad, but not getting to play Syracuse and Virginia Tech isn't a positive.
Miami Football Schedule: What Really Matters
The finishing kick isn't fun.
The lone road game until mid-October is at Temple – that's not bad – but there's a price to pay late.
In a perfect world, Miami misses the road games in cold weather locations, and it has to go to Boston College in the final regular season game.
That comes at the end of a rough November of three road games in the final four with back-to-back games at NC State and Florida State. That's all after back-to-back games at North Carolina at at home against Clemson.
Miami Football Schedule What To Know: What does it all really mean?
It's not horrible, but there are just enough landmines to keep this from being a special campaign.
Texas A&M in non-conference play is a problem – even if the Aggies are coming to Hard Rock – and Clemson, at NC State, at Florida State, and at North Carolina are dangerous.
Even so, it would be a total disaster if Miami didn't get bowl eligible with ease – a 5-0 start is possible with a win over Texas A&M – but it'll all come down to being able to hold up in November.
2023 College Football Schedules: All 133 Teams