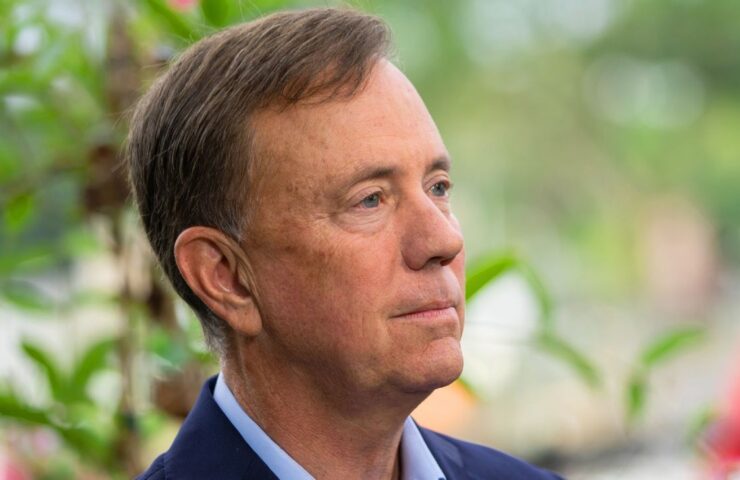 CT governor, Houston mayor bicker after Final 4
HARTFORD, Conn.– Connecticut's guv tried the city of Houston following the NCAA competition's Final Four, which was kept in that city last weekend.Gov.
Ned Lamont, who took a trip to Houston and was on hand Monday night to watch the University of Connecticut men's basketball group win its 5th NCAA tournament championship, spoke about his visit earlier today on WPLR-FM's "Chaz and AJ" show.
"After winning the semifinals, you walk downtown Houston, which is butt-ugly," the Democrat said. "Very little there."
Editor's Picks
2 Related
Houston Mayor Sylvester Turner, likewise a Democrat, reacted that he did dislike the guv "tossing shade" at his city after it went to the trouble to "feed you, dine you, host you, home you."
"And you're going to go back and discuss 'butt-ugly?' Which end was he looking from?" Turner stated on KHOU-TV.
Lamont made an apology of sorts Thursday after being asked about his remarks throughout an unrelated news occasion.
"We had a ball in Houston during the NCAA Final Four," Lamont said. "Individuals there were extremely thoughtful and welcoming for us, and the basketball game was pretty darn good also."
Lamont likewise stressed that he was joking around on the radio show and stated he delighted in Turner's reaction to his remarks.
"He said: 'Possibly the guv's looking at the incorrect end of a beautiful horse,'" Lamont said. "I guess I resemble that comment. I want to state more notably that absolutely nothing compares to the charm of that amazing basketball champion on Monday night."