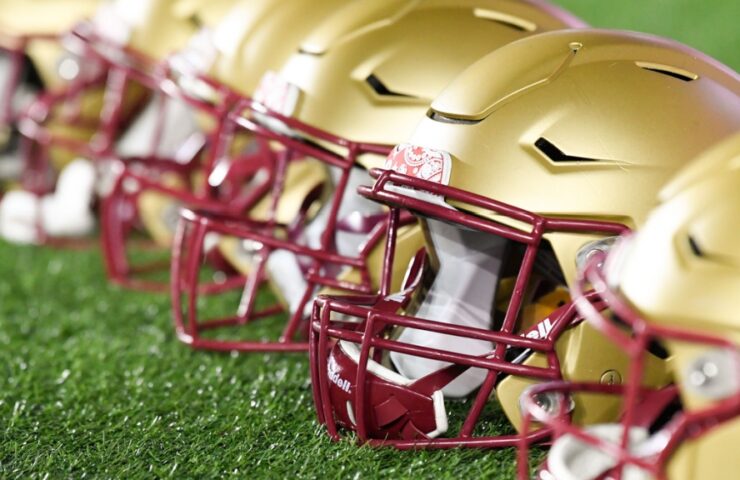 Boston College Football Schedule 2023: Analysis, Breakdown, 3 Things To
Boston College football schedule 2023: Who do the Eagles miss on the ACC schedule and what are 3 things to know?
Boston College Football Schedule 2023: 3 Things To Know
Sept 2 Northern Illinois
Sept 9 Holy Cross
Sept 16 Florida State
Sept 23 at Louisville
Sept 30 Virginia
Oct 7 at Army
Oct 14 OPEN DATE
Oct 21 at Georgia Tech
Oct 28 UConn
Nov 3 at Syracuse
Nov 11 Virginia Tech
Nov 16 at Pitt
Nov 24 Miami
2023 College Football Rankings 1-133: First Look
Boston College Football Schedule What To Know: Who do the Eagles miss from the ACC slate?
The Eagles miss Clemson. Start with that, and everything else is fine.
Every ACC team misses five other teams, and now playing NC State and North Carolina is a massive plus, too. It might seem like not playing Duke is a bad break, but that's a potentially loaded team returning, and not playing Wake Forest is a good thing.
There's no complaining about the teams off the schedule, and to make things even better …
Boston College Football Schedule What Really Matters
There aren't two road games two weeks in a row. Army and Georgia Tech are back-to-back, but they're spread out by a week off.
Overall, the road games are spread out over the season after starting out with three home games to open things up, and there's no dealing with three road games in four weeks like several other ACC teams do.
Best of all …
Boston College Football Schedule What To Know: What does it all really mean?
There are seven games against teams that didn't go bowling last season, and UConn, Louisville, and Syracuse are more than manageable games against teams that got the extra date.
Basically, there's no using the schedule as an excuse if this is another bad season.
There should be at least three wins built in if the Eagles are just okay – Northern Illinois, Holy Cross, and UConn – and at Army, at Georgia Tech, and Virginia need to account for at least two wins.
Get to six wins with this slate, Boston College.
2023 College Football Schedules: All 133 Teams